The Emerald Pool : Another Dying Destination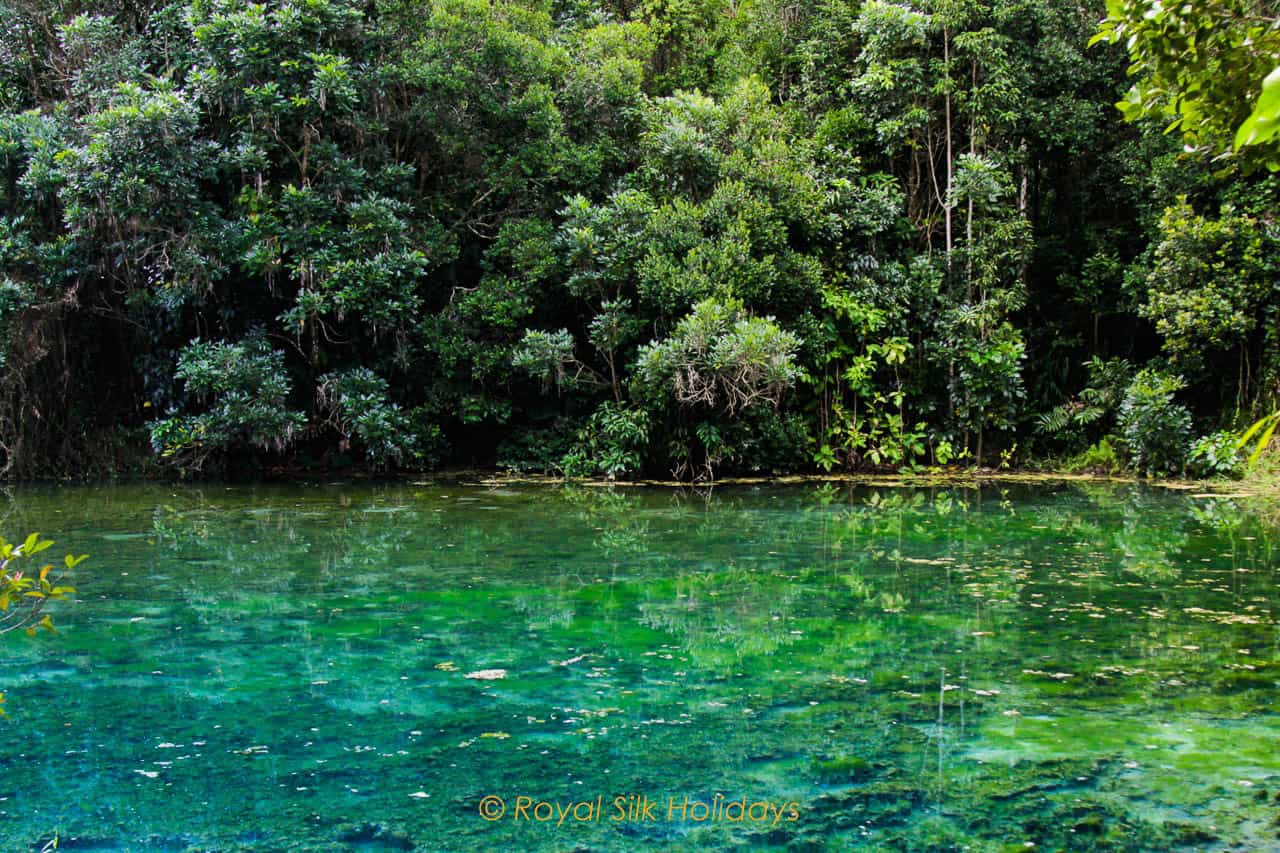 An update on Emerald Pool, Krabi
The emerald pool once was one of the gems that attract both domestic and international tourists to Krabi province. Its unique crystal clear emerald green water streams run through the forest creating beautiful and serene landscape that one would never forget. Sightseeing by walking through the forest is made easy by the cemented bridge that crossed the forest bringing you close to the stunning water that reflexes everything above. However, our present visit shows that its glorious days is coming to an end.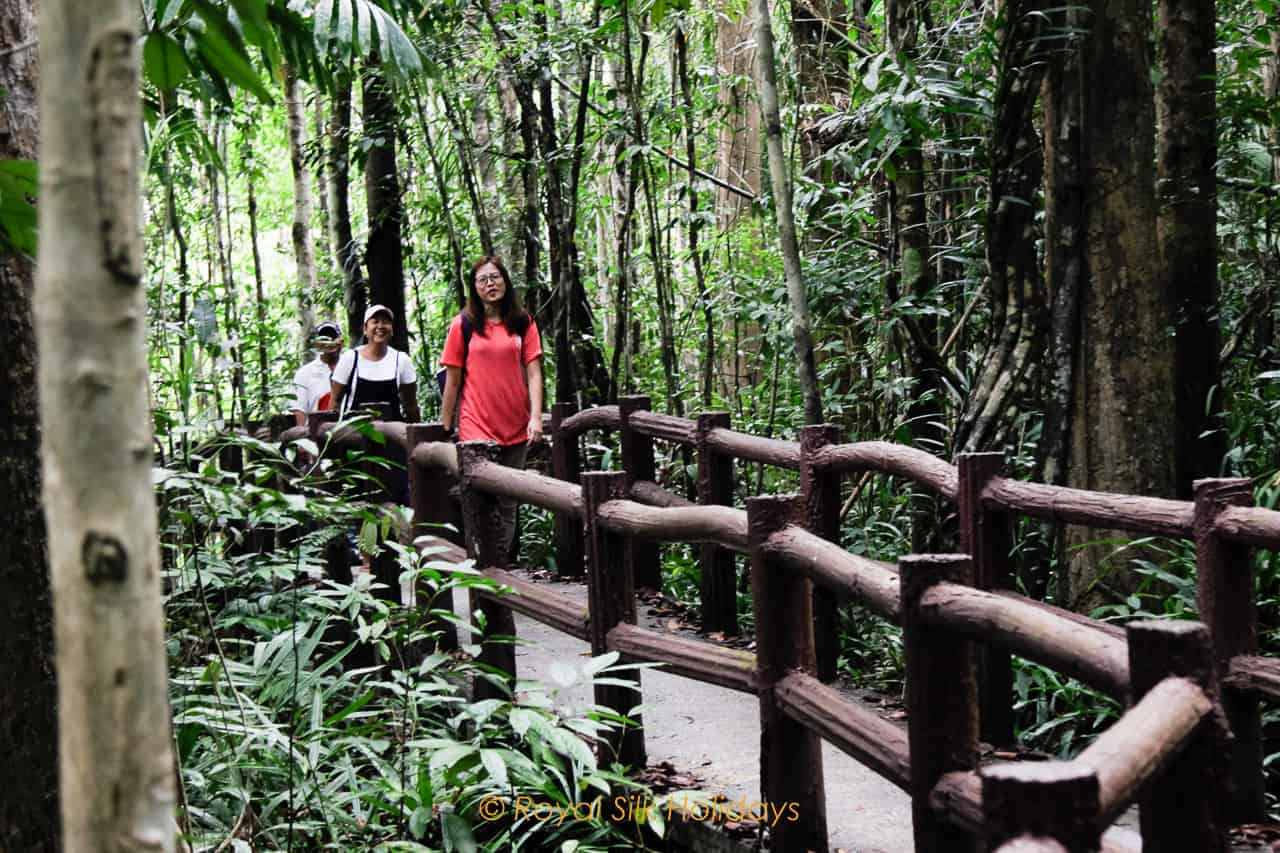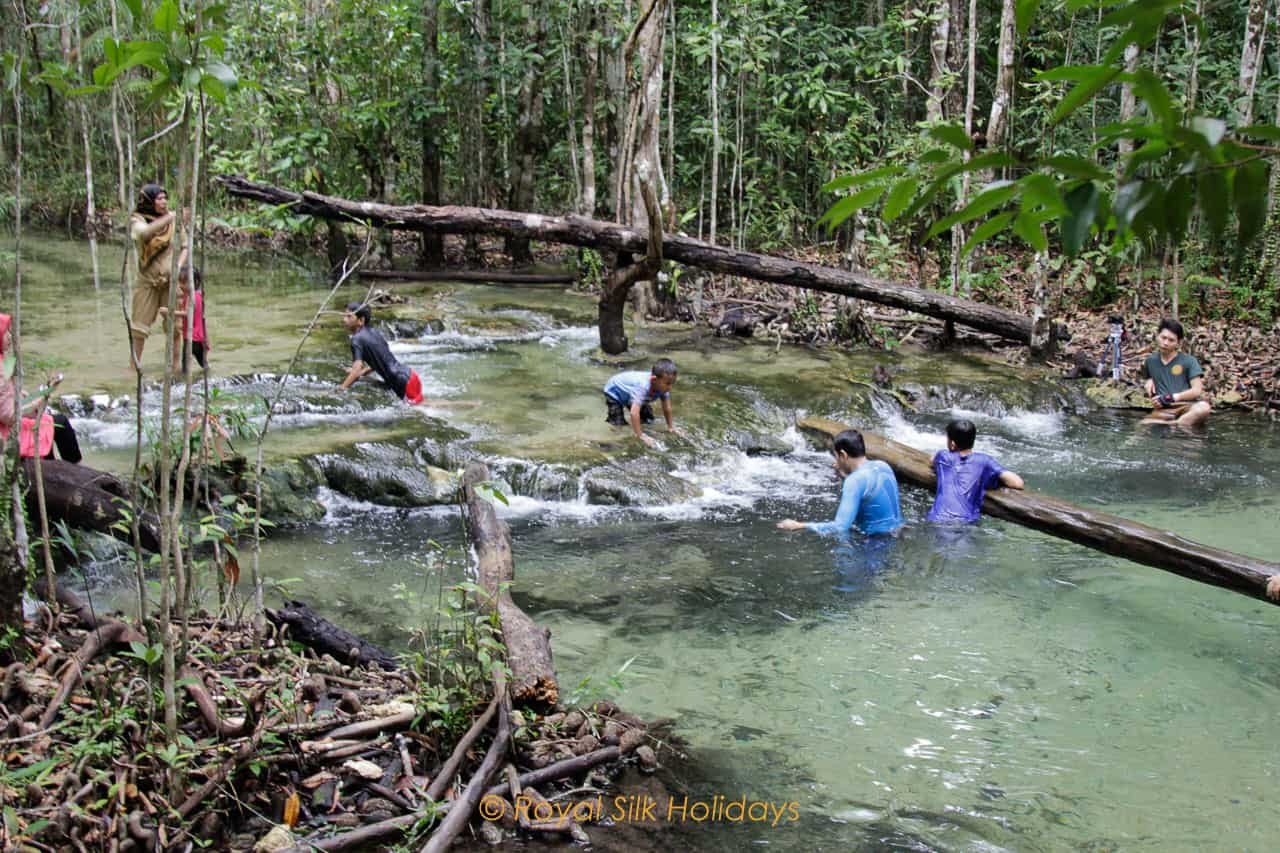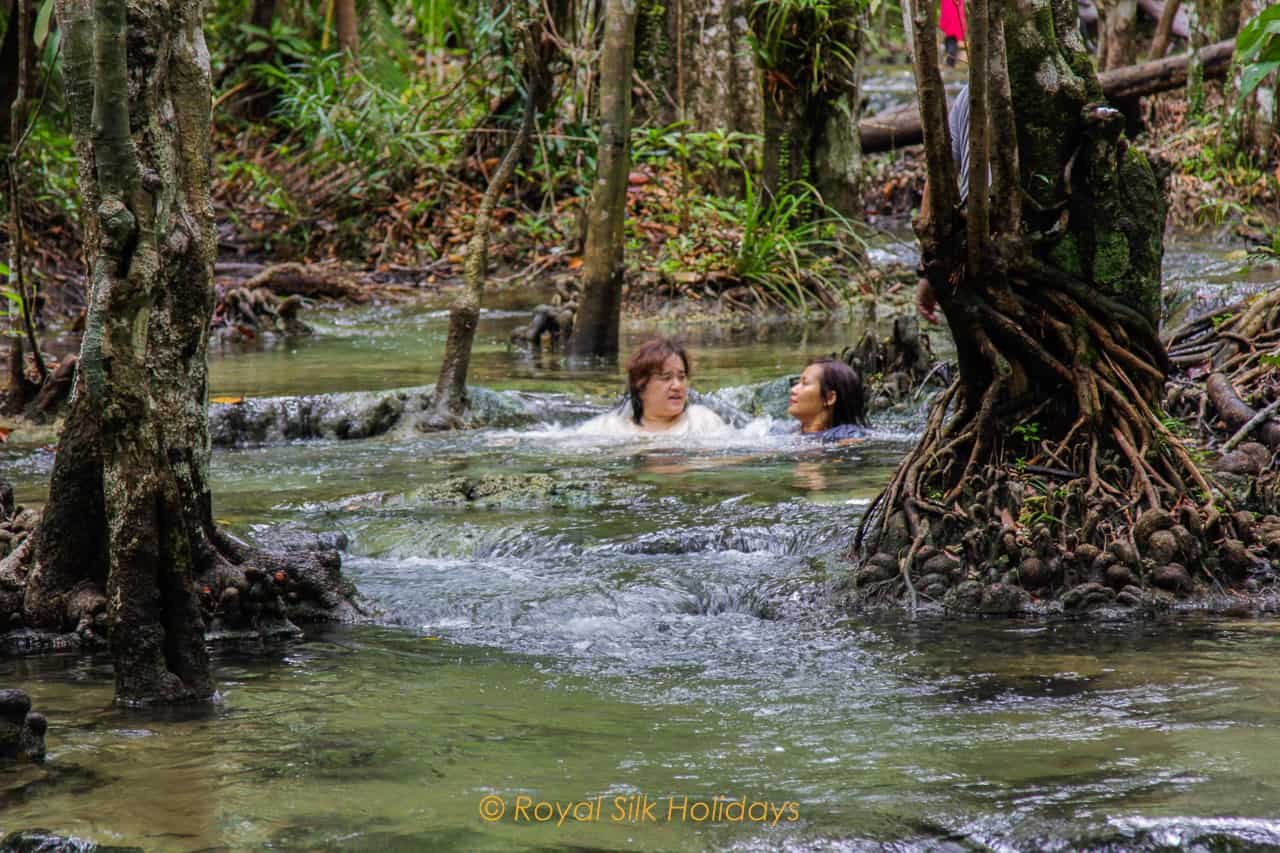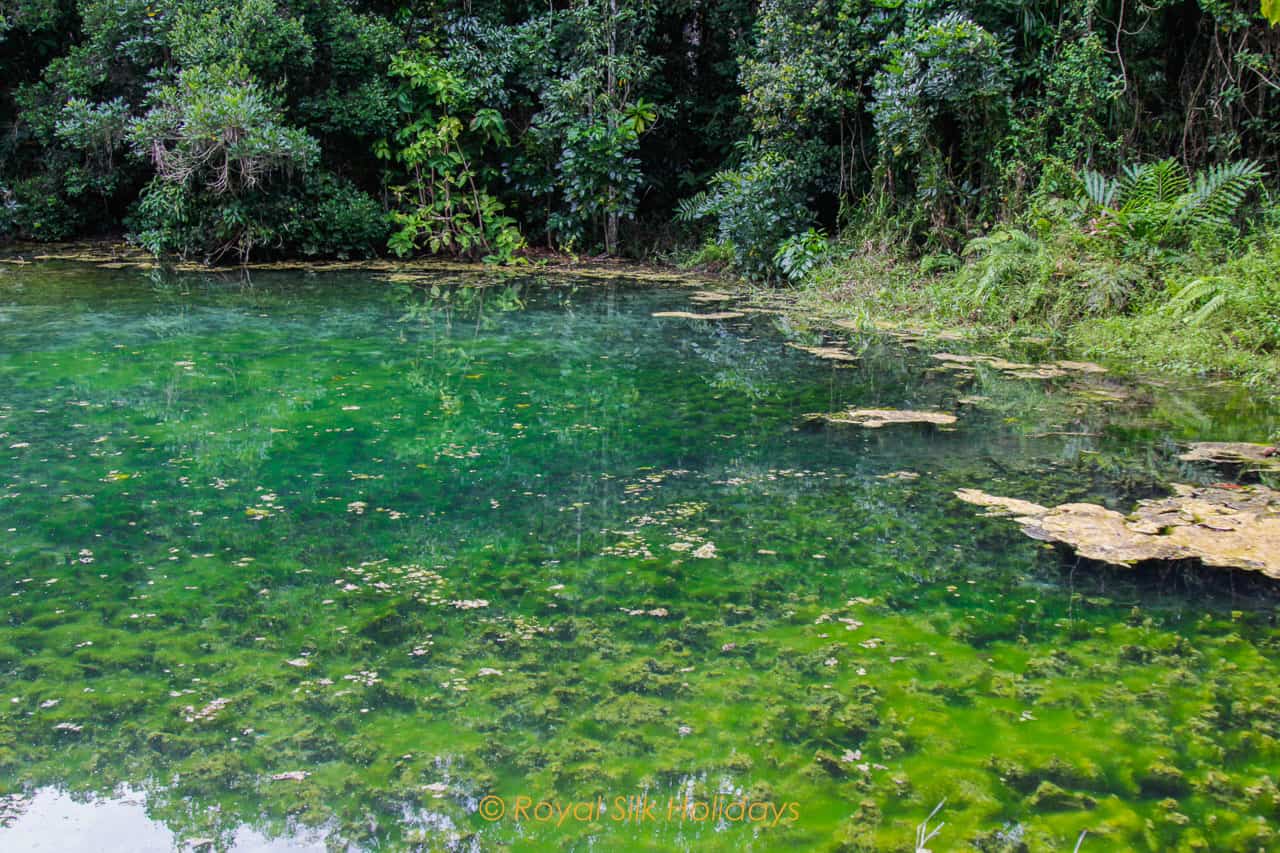 The water is still clear but not as before. Yellow algae spread throughout the streams, destroying the scenery. The cause is still unknown. We do not know if this is a natural phenomenon or human caused due to mass tourism. However, it is a fact that hundreds of tourist visit the Emerald Pool daily and thousands during local holidays. It is almost impossible to find serenity during the holiday as the pool will be flooded by both Thai and foreign tourists.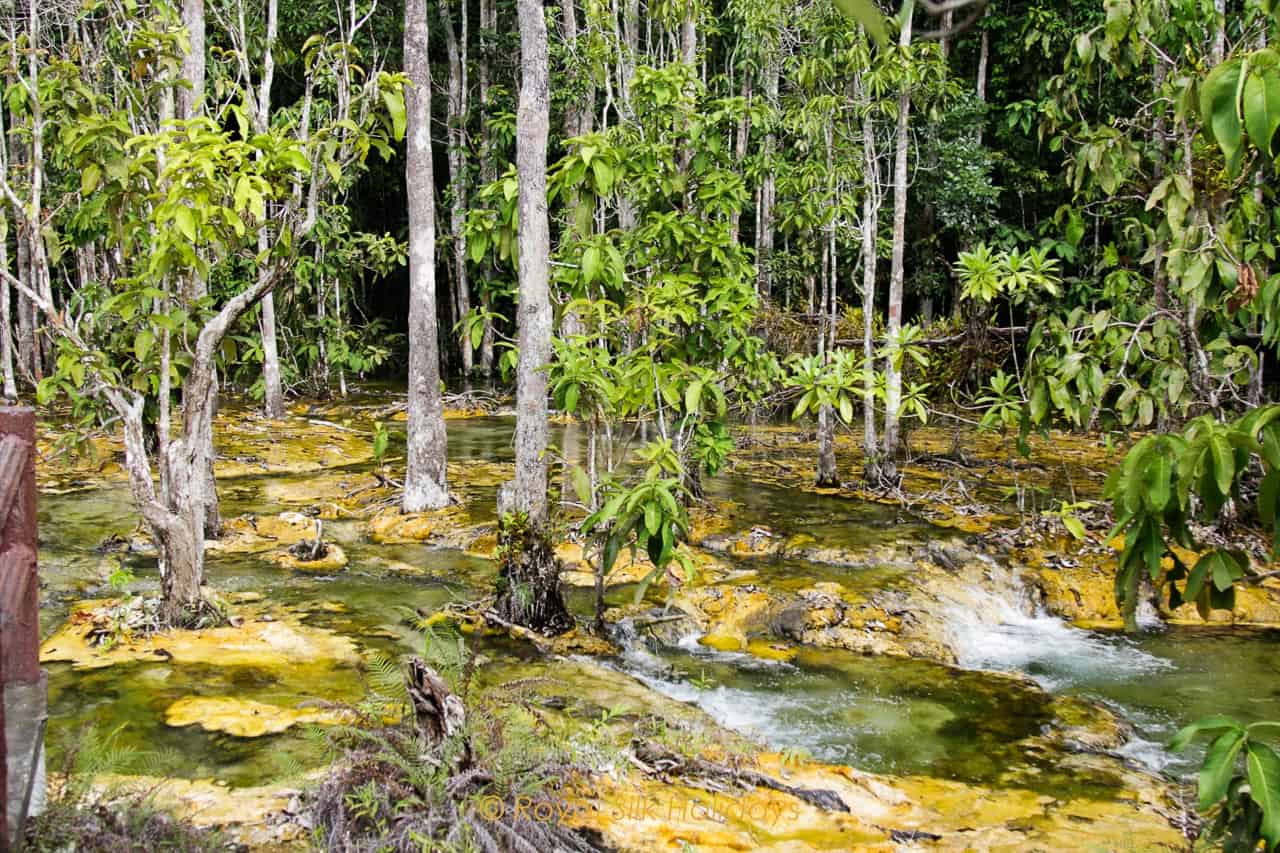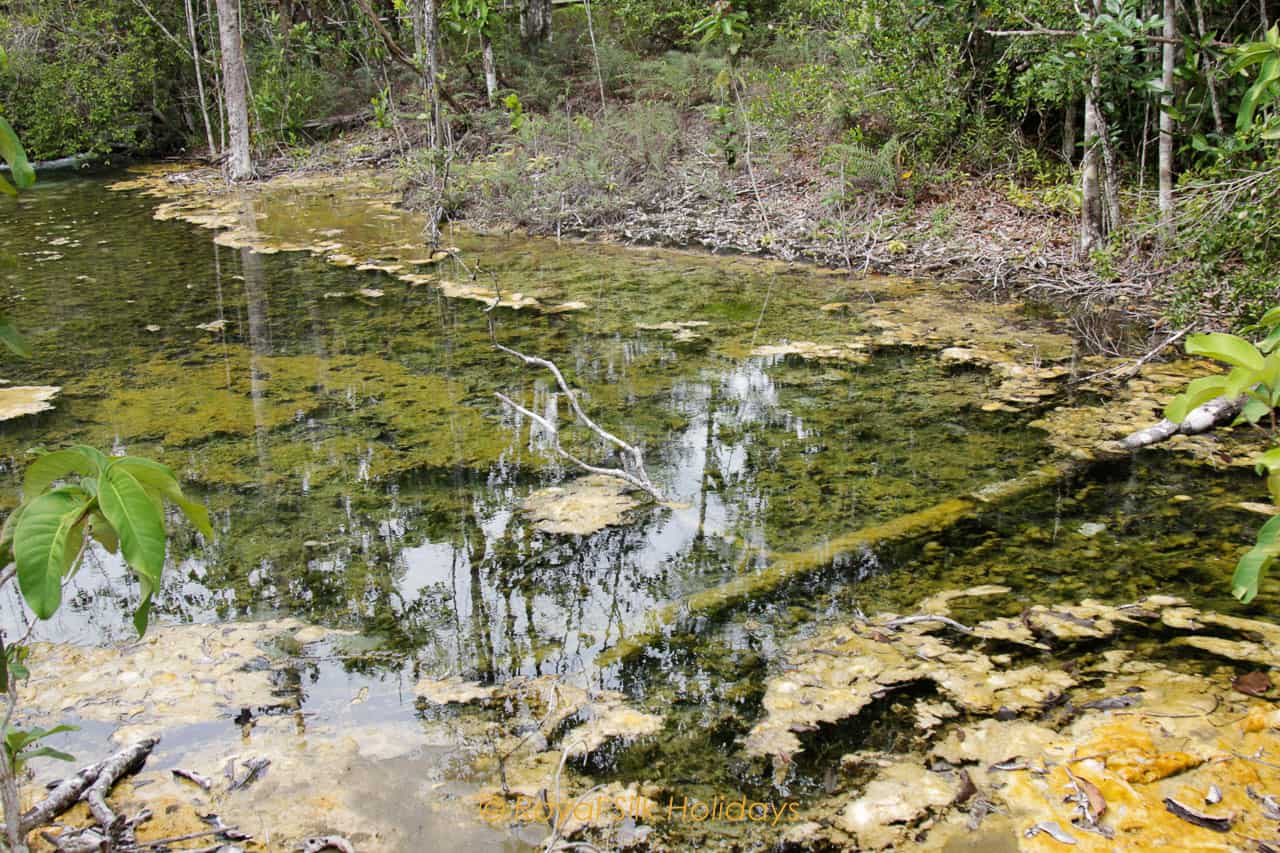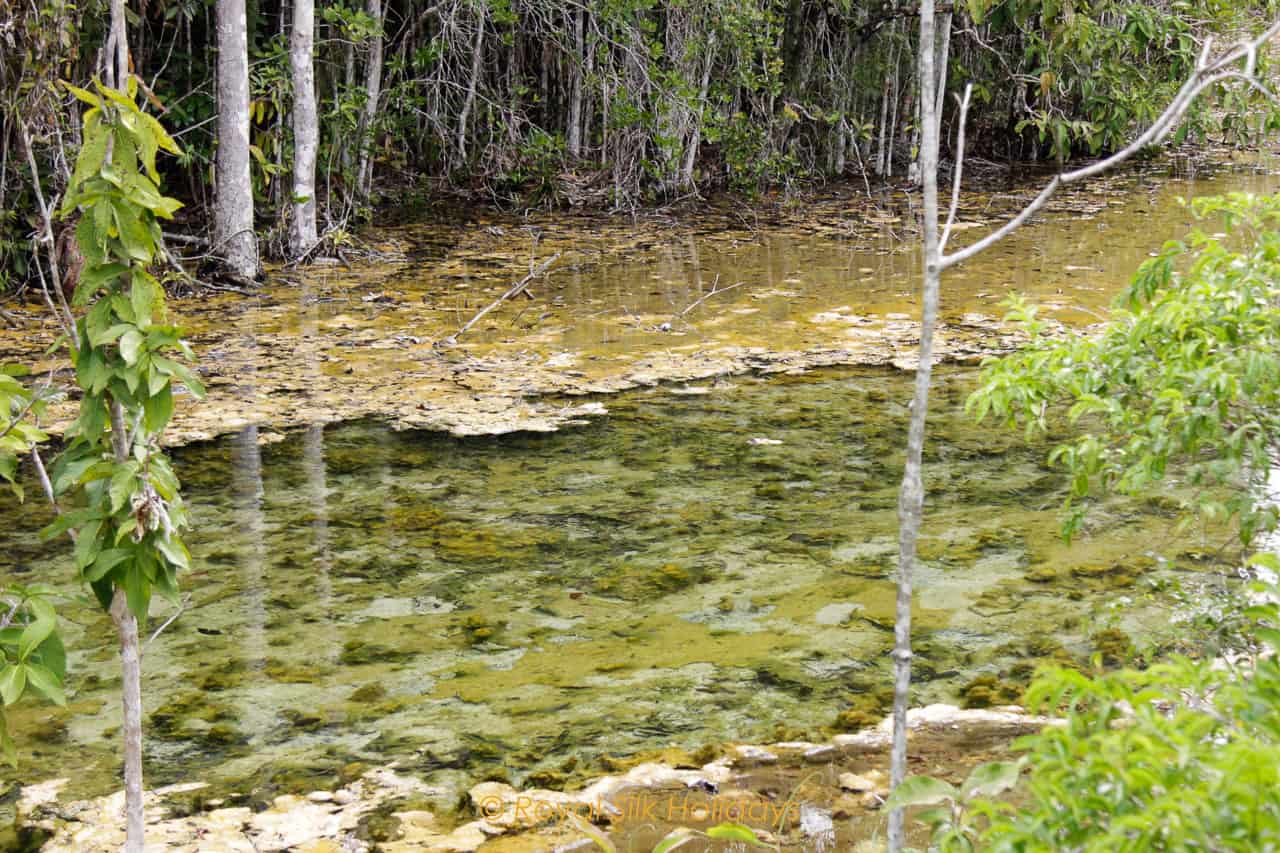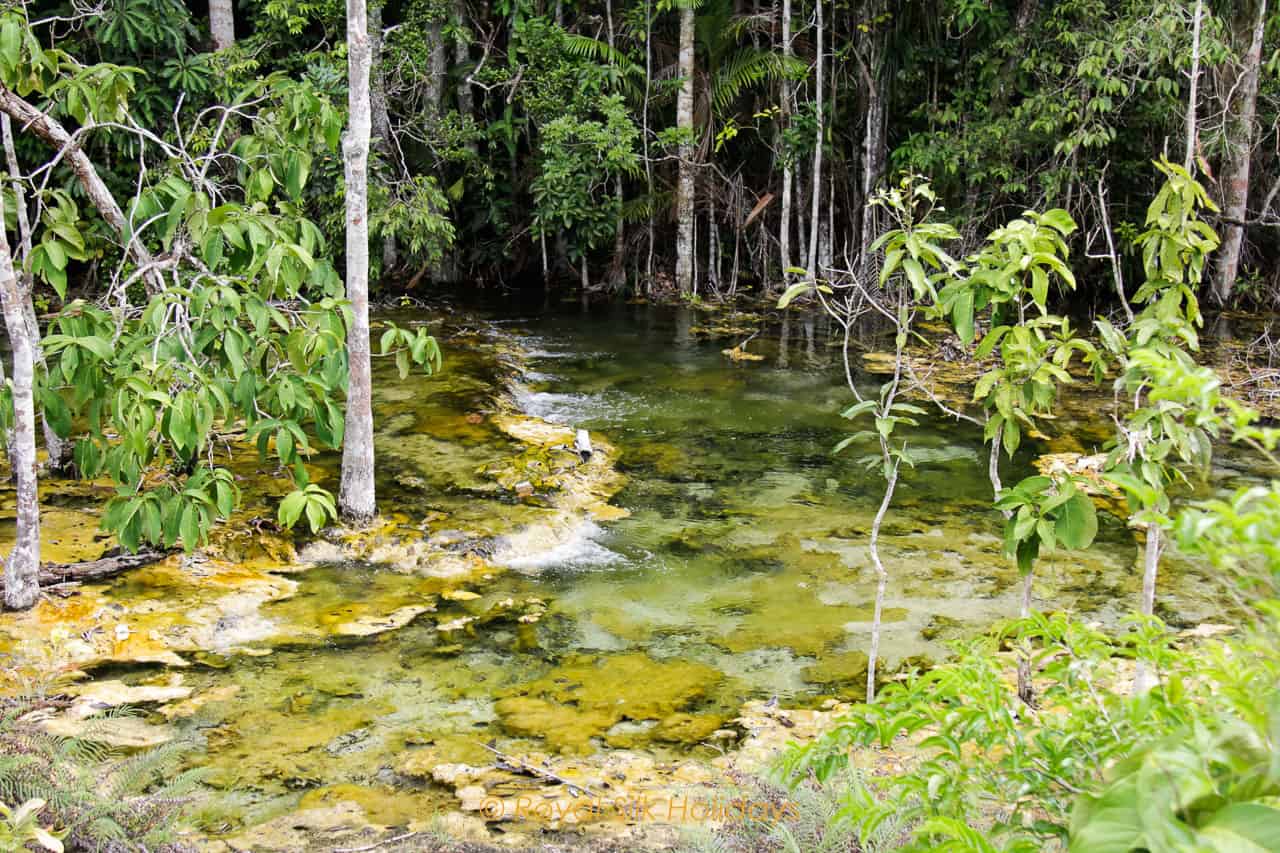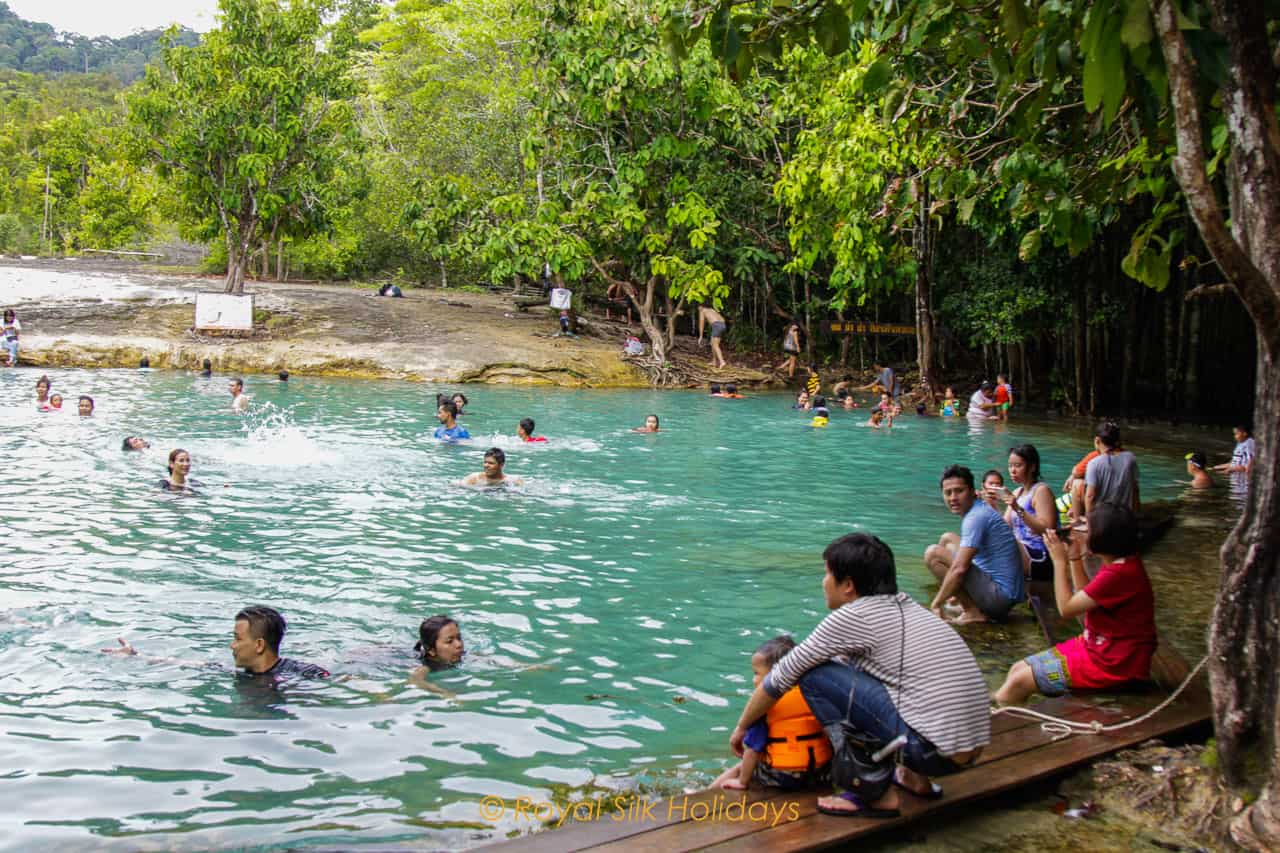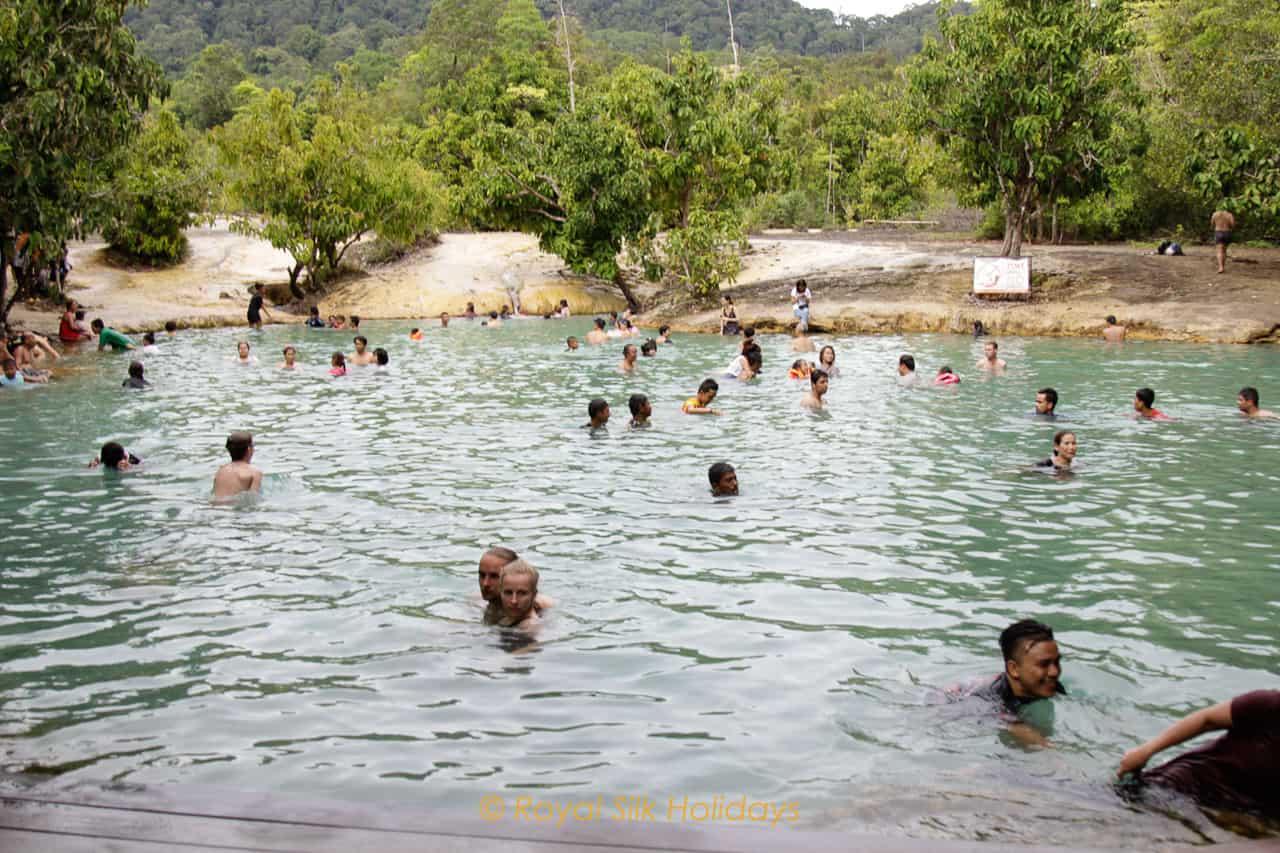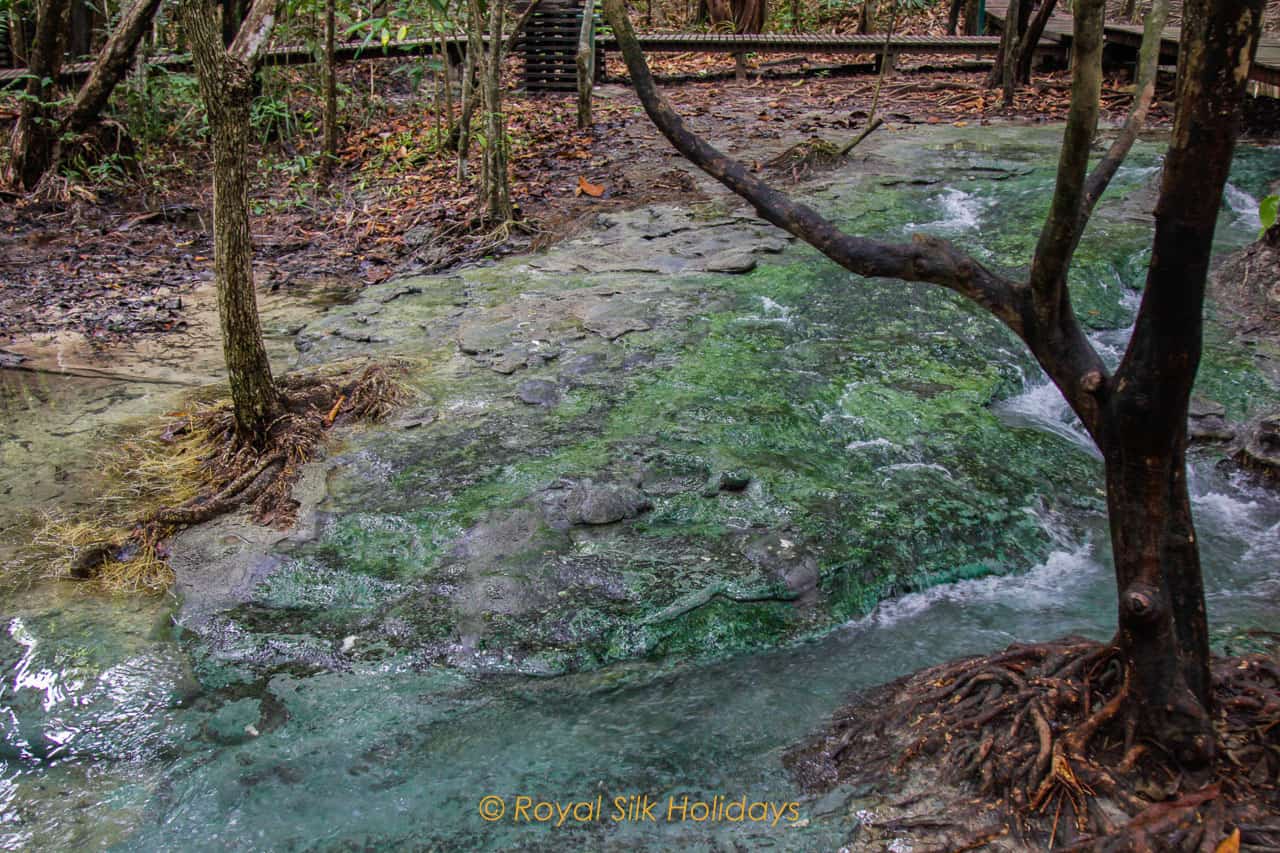 There are no plans in removing the algae from the streams either. If the situation goes on with no actions from any parties, the inevitable end of the Emerald Pool might become reality.
https://royalsilkholidays.com/wp-content/uploads/2017/07/emerald-pool-11.jpg
853
1280
royalsilk
https://royalsilkholidays.com/wp-content/uploads/2017/01/logo-web-ultimate.png
royalsilk
2017-07-21 11:01:53
2017-07-21 11:38:34
The Emerald Pool : Another Dying Destination