THAILAND DESTINATION MANAGEMENT SERVICES
Great services, Great Trips, Great Smiles

Realize your itinerary with Destination Management Services
Finding the right DMC will help you generate your business successfully.  As your partner, we will help you realize your imagination and provide professional consultancy on creative activities and destinations as per your requirement.
We use our in-depth knowledge to help you fulfill your dream itinerary.
We help add value to your programs, making it more attractive.
All kind of special interest from luxurious dinner to a thrilling adventure is covered.
Almost 30 years of experience in providing tours and destination management services. As a DMC specialized in Thailand and neighboring countries. We look forward to a brighter future of responsible tourism in Thailand and in the neighboring countries. We provide top-class green and sustainable products and services.
Accommodation
We provide the best hotel in the area especially Green hotel. We offer and promote Greenleaf certified hotel as a first choice for our customer
Transportation
Our company prioritizes the safety of our clients. Our drivers are well-trained and outsourced transfers are carefully selected from trusted providers.
Combined Countries Arrangement
Journey throughout a country might not be enough to get the feel of Asia. We have quality partners in most of our neighboring countries that provide high standard services.
MICE & Incentives
We specialize in arranging MICE and incentive travel, which allows us to give corporate clients a unique and memorable experience.
Sightseeing tours & Overland Packages
We provide many sightseeing activities and arranged tour products throughout Thailand. From beautiful temples, scenic mountains to exotic beaches.
Carefully crafted itinerary by Local Experts
Multi Day
Explore historical, cultural, and natural sites of both – the central region and northern Thailand including the UNESCO world heritage sites of ancient Kingdoms of...
Learn more
Explore Thailand in just a Day
Experience the ancient cities from two different eras of Thailand, Amaze at the number of monkeys in Lopburi, Visit the must-visit landmarks in Ayutthaya and get to try the signature Candy floss
Visit the diverse Chinatown and Little India market, Chance to watch the Tradition Thai Khon performance, Get to know the real Bangkok by using public transportation
Swim in the emerald ponds of the Erawan Waterfalls, and hike to marvel at the nature of each level, Visit major landmarks of Kanchanaburi such as Thai-Burma Railway and River Kwai Bridge, Chance to get close to the elephants and participate in Elephant Bathing Experience
A full-day tour to all the highlights of Bangkok, See the local way of life by traveling through Bangkok Canal, Visit various landmarks with live-commentary from a local guide, Full-service private transport with bottled water and refreshing towels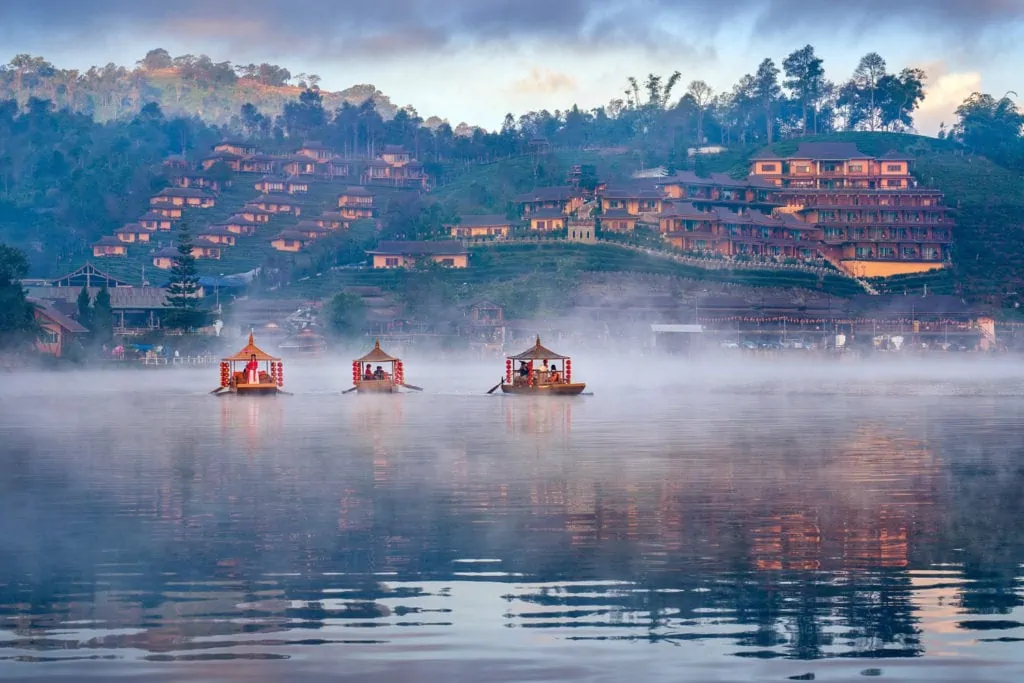 Leave nothing but footprints, Take nothing but memories
We embark on the journey for sustainability
We take the sustainability issues very seriously. As a DMC, we keep ourselves active in promoting responsible tourism by involving in many destination development projects. We carefully managed our mainstream tour programs so that it goes along with our vision and preserving the fun and excitement.
Thinking of Thailand? Let's start discussing
Send us your inquiry to kickstart your journey to Thailand