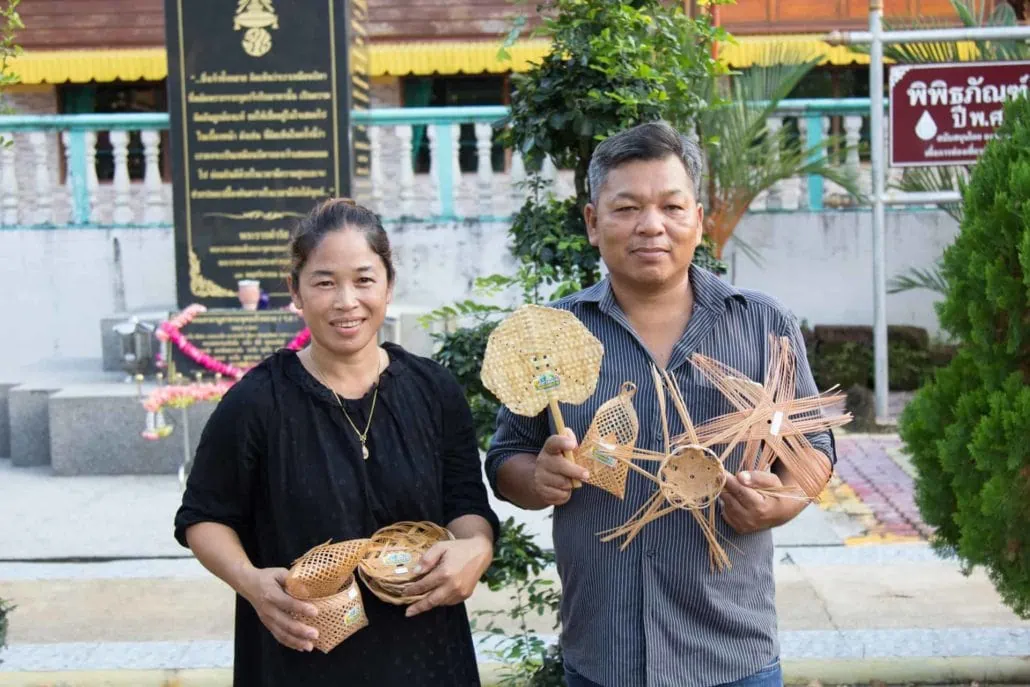 Royal Silk Holidays on behalf of TEATA (The Thai Ecotourism and Adventure Travel Association) member has worked with 5 Thai tourism supplier groups – specialist Ecotour operators, Thai professional Tour Guides, SME Green Hotels, Green Restaurants, and local Thai communities to develop Community Based Tourism (CBT) programs.
We seek to preserve the best aspects of Thai tourism, such as warm Thai hospitality and attention to detail, while using our local knowledge to craft better experiences for guests, local Thai communities and the precious natural world which we share with our guests.
Our "Green Routes" programs are operated and lead by trained "eco-tour guides". Programs offer guests unique opportunities to stay in green hotels, enjoy ecotourism activities, and share life and culture and nature with local Thai communities.
The work took place under an EU-funded project called the "Corporate Social Responsibility and Market Access Partnerships Project for Thai sustainable tourism supply chains. The CSR-MAP project aims to make Thai-EU supply chains more sustainable and develop great new products for European tourists looking for an authentic, responsible green holiday.
Sustainability is a team effort
The Thai Ecotourism and Adventure Travel Association (TEATA)
a pioneering association of 50 environmentally conscious, socially responsible Thai tour operators who work together to put the ideals of ecotourism into practice.
The Greenleaf Foundation
a hotel standards and certification organization, representing 200+ members who adhere to a broad set of environmental criteria.
The European Center for Eco and Agro Tourism (ECEAT) 
an extensive network of more than 1300 EU sustainable tourism suppliers. ECEAT Projects have extensive international experience facilitating sustainable tourism standardization; building sustainable supply chains and promoting sustainable tourism around the world through the EU-funded Green Travel Market
External support for Community Based Tourism activities provided by The Thailand Community-based Tourism Institute (CBT-I)
provides research and development support to a network of over 50 rural Thai communities, working with stakeholders to support local people to manage tourism sustainable.